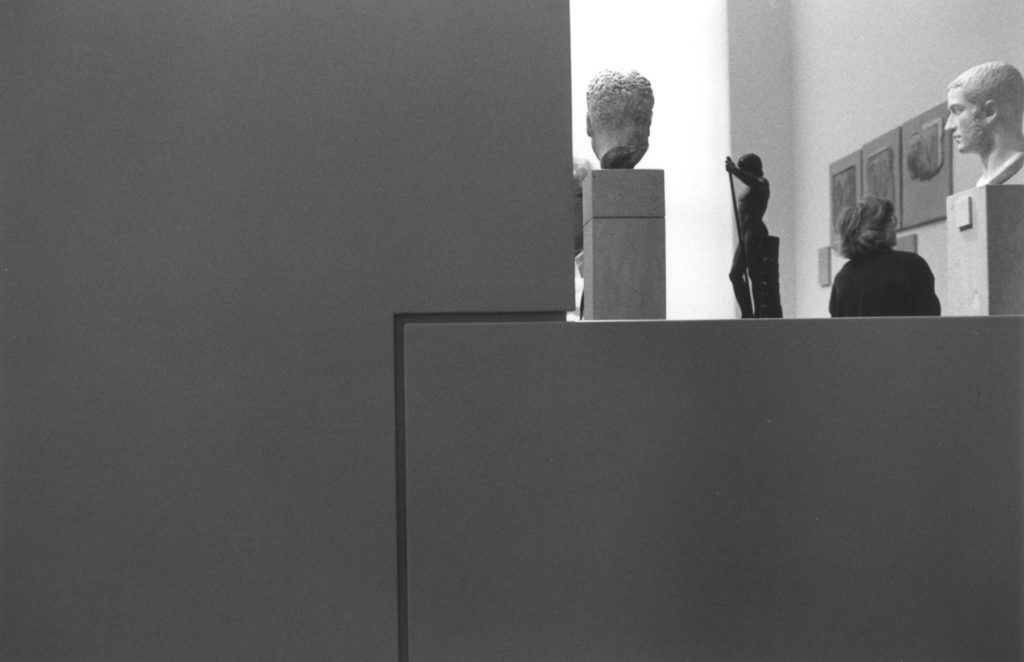 Giuseppe Caruso and Agata Torricella have their architectural firm (Caruso-Torricella-architetti) in Milan and have been associates since 1993.
They both studied and graduated in Milan Politechnic in the late 70s.

After graduating Caruso opened his own practice ('78) working mainly in restoration and transformation of agricoltural and industrial buildings into houses, many of them for artists or art-collectioners. From the mid 80s a close collaboration with London based Office Planning firms would offer him new work occasions in the area of Corporate-Office architecture all around the world.

On her side Torricella attained a Master in Industrial Design at the Domus Academy in Milan. From this experience close collaborations with Ettore Sottsass and Mario Bellini were born.

Between '84 and '87, in Bellini's office, she began dealing with temporary exhibitions and this experience led her to a full time exhibition-designer job inside Olivetti (1988). In '91 she left Olivetti and established her own practice designing the exhibitions 'The Etruscan', in Paris and Berlin, and 'Precolombian Art' in Brussels.

After '93's association the firm developed a series of projects both for private and public clients, in various locations (Europe, North, Central and South America, China), matching cultural spaces and industry, high-tech R&D centers and art exhibitions, private houses and large surface office-buildings.

This un-specialistic approach proved that interesting transfers of technologies, attitudes, methods could be done and would enrich different fields.